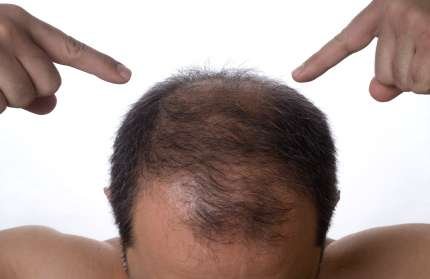 Hair loss can be a nightmare.  But picking the one best hair replacement specialist to address your hair loss issues can be a bit of a nightmare, too. 
So the owners of a prominent South Jersey hair replacement salon, Aesthetic FX Hair Salon & Barbering, have published a Top-10 List of principles and service standards that put forth their case for being that best choice.  Here is that To-10 List:
A "doctor's" approach to hair replacement
Our "Client 1st" professionals aren't doctors, of course, but our approach to finding a solution to your problem is more like a doctor's than a typical hair technician. We bring a unique analytical approach to diagnosing issues and recommending the best solution.
If you're looking for glitz and granite, we're not your choice.  Hair replacement is very serious business here.  Do you go to a doctor's office for the ambiance or the professional care?
Our extensive knowledge, experience and training enable us to understand both the breadth and depth of issues that dealing with hair loss presents.  To be a "Client 1st" professional is to be an always-learning student of hair, skin and the wide range of diseases, conditions and genetic forces that affect hair loss, as well as hair replacement solutions.
Totally individualized and personalized solutions – no "cookie-cutter" hair – no one-size-fits-all
Too often the major national and regional salon chains have a featured line of hair replacement systems and products. Too many times you hear "This is the only system you should be wearing."  Special volume pricing is seldom passed along to the client.  And more importantly, the Goliaths try to fit 99% of their clients into THEIR system and maximize the number of units purchased from their prime supplier per year.  
It's the primary reason our founders left a larger operation that wanted clients directed to their preferred in-house product line.  The focus wasn't entirely on the client and what's best for that client.  Clients are different, and fitting a solution to the client can't be done with a shoehorn.
Our "Client 1st" Hair Replacement Center has preferred access to a wide range of hair replacement providers so that the solution can be totally customized and individualized to your needs and budget.  Hair replacement shouldn't be about us.  It's all about YOU.
Women's hair loss experts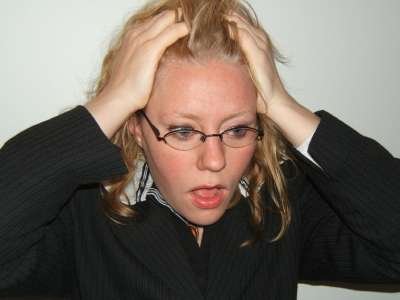 We have broad, specialized knowledge relevant to the unique needs of women facing the challenges of dealing with thinning hair and hair loss.  Men and women are different in so many ways that we must consider to be an effective solutions provider in this field.
 Don't assume every salon or every technician understands these differences.  Our members MUST to be Alliance members.
Specialized knowledge for specialized needs
We carefully study and educate our technicians about  the diseases, disorders, genetics, hormonal changes and  trauma that cause hair loss, as well as the treatments, so we can advise clients on hair loss timetables, and anticipate when hair replacement will be needed. 
We have clients bring photos and hair samples that allow us to more precisely match pre-treatment hair color and texture.
Also, we have a specialized understanding of hair loss in children – the emotional upheaval, as well as the implications of rapid growth and minimizing the financial burden that growing out of hair systems can place on families. 
Extensive experience and a dedication to quality for each technician
No learners advising you or working on your hair unsupervised – owners on-site and hands-on
We know hair.  Many years of experience and study enables us to know what quality is and what it's not.  We never over-promise or put anything on your body that does not meet our uncompromising standards.  You deserve no less and we want you to be totally confident in our professional services and products.
A focus on and respect for your privacy
No big, glaring signs or high-traffic location – just a quiet, private facility with private entrance
Private rooms – doors always closed
Careful scheduling to ensure client is brought to private room quickly
A caring heart
We're so cynical about the overused word "caring." Caring is too often an empty promise these days.  But not at a "Client 1st" Alliance member salon.  Our hearts are in every client session .  We genuinely care about the individual and it's reflected in what our clients say about us.
Don't underestimate the importance of a technician who genuinely cares about your best interests.  It's not fluff or hype.  Most on-target, individualized solutions aren't obvious or easy.  They require digging and persistence to identify, implement and sustain precise solutions. Only technicians who truly care will work at it to get it precisely right for YOU.
A responsibility to educate, not sell – absolutely no pressure
We're paranoid about this in evaluating potential members.  We can't stand high pressure sales tactics.  And we presume you feel the same.  Our business model is based on sound individualized advice and individualized solutions – so you make informed decisions.  No compromises. 
We believe our business is all about long term relationships built on mutual respect.  High-pressure sales tactics don't fit that business model.  Period.
Total flexibility – no long-term lock-in contracts
One and two-year contracts binding you to the salon are commonplace at other hair replacement centers.  But not here.  You're never locked into a contract agreement.  We earn your continued business entirely on the basis of your continued satisfaction.
Maximum affordability – guaranteed satisfaction
We adhere to all strict CDC Covid-19 Safety Precautions
No high introductory fees like at so many salons
We guarantee the lowest price for comparable quality
We minimize the number of units ordered per year – evaluating the client's individual usage and care
We keep overhead low – comfortable facilities, but the focus is on our extraordinary level of personalized care, not on glitz
We're sensitive to individual family needs – providing a wide range of payment options to fit any budget
We help families identify insurance coverage where applicable
We guarantee total satisfaction
A prospective client can call Aesthetic FX Hair Salon & Barbering at 856-988-1700 for a free no-obligation consultation.  Aesthetic FX is located at 1002 Lincoln Drive West – Suite F, in the Greentree Executive Campus on Rt. 73 next to LA Fitness, Marlton, NJ 08053.